State and Local Fiscal Recovery Funds
SLFRF
State and Local Fiscal Recovery Funds
Funds are being used to address New York's most urgent needs, including housing, government services, and deeply affected industries.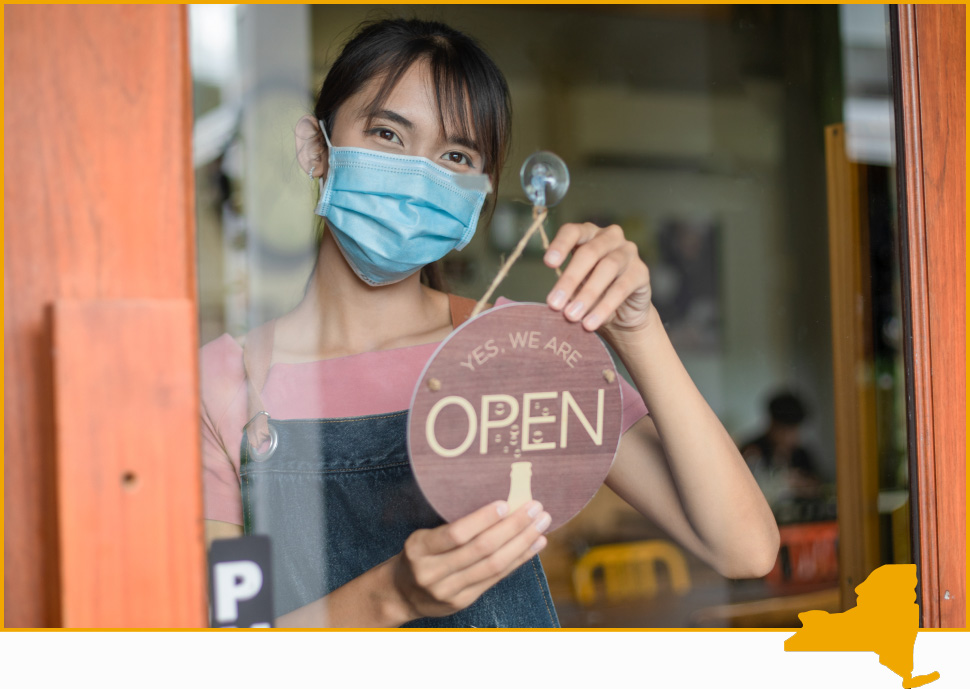 More than $12.7 Billion in Federal Aid
$12.75 billion transferred to the New York State General Fund
An additional $10.7 billion allocated to local governments*
*Including New York cities, counties, and non-entitlement units of government (NEUs).
Aid in Recovery
Support the health of communities and help households, small businesses, impacted industries, nonprofits, and the public sector recover from the economic impacts.
Support Essential Workers
Provide premium pay for essential workers, offering additional support to those who have and will bear the greatest health risks because of their service in critical sectors.
Provide Government Services
Replace lost public sector revenue, using this funding to provide government services up to the amount of revenue lost due to the pandemic.
Invest in Infrastructure
Invest in water, sewer, and broadband infrastructure, making necessary investments to improve access to clean drinking water, to support vital wastewater and stormwater infrastructure, and to expand affordable access to broadband internet. The State anticipates guidance on additional allowable infrastructure uses of SLFRF funds in the near future.
Breakdown of FY 2022 SLFRF Funds
How NYS dispersed the first traunch of SLFRF funding ($4.5 billion of the $12.75 billion allocated directly to New York State Government) across eligible categories in FY22.
Restaurant Resiliency — $24 million
Small Business Recovery Grants — $526 million
NYS COVID-19 Pandemic Rental Assistance Grants — $183 million
Substantially Dedicated Public Health and Safety Workforce — $968 million
Provision of Government Services — $2.794 billion
Learn More about SLFRF
The Annual Recovery Plan Performance Reports show the use of SLFRF funds and how they are aligned with Federal guidance.
The Quarterly Expense Reports show the total allocation of SLFRF funds to specific categories of expenses, per quarter.