Vaccine Administration
Vaccine Administration
Making Vaccines Accessible
To support citizens throughout the pandemic, the State works to make vaccines accessible to all New Yorkers.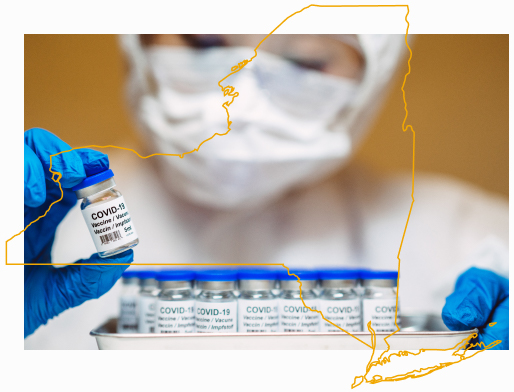 5.4 Million Doses Reported at 149 Sites*
Doses were administered at Mass Vaccination Sites, Community Pop-Up sites, and correctional facilities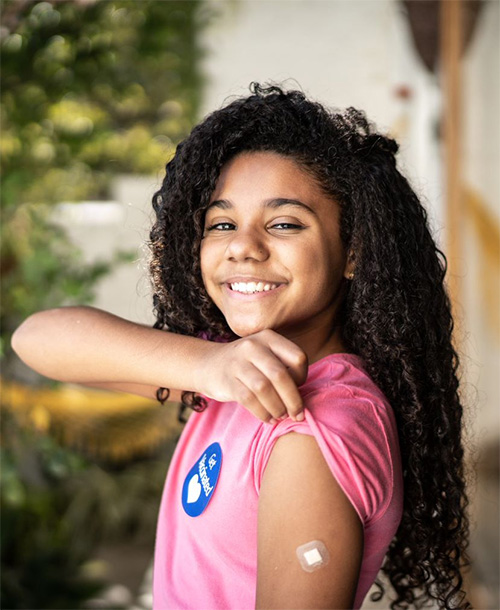 Locating and Supporting At-Risk Communities
In accordance with Federal Emergency Management Agency (FEMA) guidance, New York State uses the Social Vulnerability Index (SVI) to analyze and report on the demographics of people seeking vaccination, while helping to determine where the greatest need for support for at-risk communities exists.
Mass Vaccination Sites
The State established Mass Vaccination Sites (MVSs), which are high throughput sites designed to reach as many individuals as possible. MVSs provided increased access to the vaccine in communities that may otherwise have limited access due to socioeconomic factors, and expanded outreach to encourage vaccinations in communities that have higher rates of skepticism toward the vaccine.
Community "Pop-Up" Vaccination Program
The State has worked with a range of providers to set up pop-up vaccination sites in the most socially vulnerable areas where access to healthcare is limited.
These pop-ups were established at central locations in the community, including houses of worship, community centers, libraries, and housing developments.
Correctional Facilities
The State implemented emergency response and protective measures for the State's inmate population, including vaccinations for incarcerated individuals.
Monthly Vaccination Reports
*Learn more about New York State's efforts by exploring the State's monthly reports submitted to FEMA on equitable vaccine administration.
As of May 2023
Learn More About Equity Initiatives
Advancing Equity in New York State
Governor Hochul announced an Equity Agenda with the goal of protecting the health, safety, economic opportunities, and fundamental dignity of every New Yorker.
Equity in Emergency Management
Read about FEMA's efforts to instill equity as a foundation of emergency management in its Equity Action Plan.